La setmana de la ciència està arribant, els alumnes de 4rt d'informàtica, hem fet diversos pósters per promoure-la.
Es tracta de que amb el programa Blippar i seguint les instruccions, pugueu disfrutar del contingut ilimitat que aquests disposen.
The science week is comming, so the 4th ESO students of IT class have made different posters to promote it. With the Blippar app, you could enjoy the ilimited contents that our posters have. Enjoy them!
Anna Bufí & Irene Baño
Programa de la Setmana de la Ciència 2016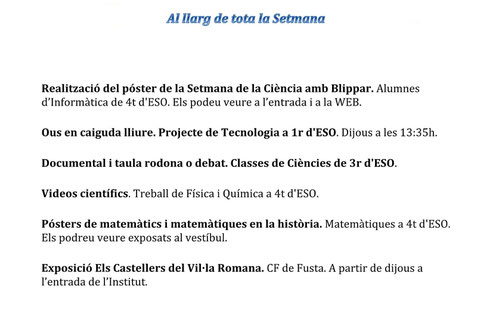 Desarregueu-vos el Programa